Emma Stone has been an inspiration to millions of fans worldwide. From her fearless style, to her iconic moments in Hollywood, we bring you Emma Stones hair history since 2010.
In 2010, Stone channeled the 40s look by curling her ginger locks and rocking a red lip.
In 2011, Emma works a lighter color with looser curls and a shorter cut.
Summer 2012 Stone works the blonde locks and pink lip at the MTV Movie Awards.
Short bangs to match the blonde waves in 2013.
Stone goes back to her signature red color, tucking away the fringe to a side-swept bang in 2014.
The 2015 Golden Globes, Stone deepens the red tone of her hair to a ginger toned brown.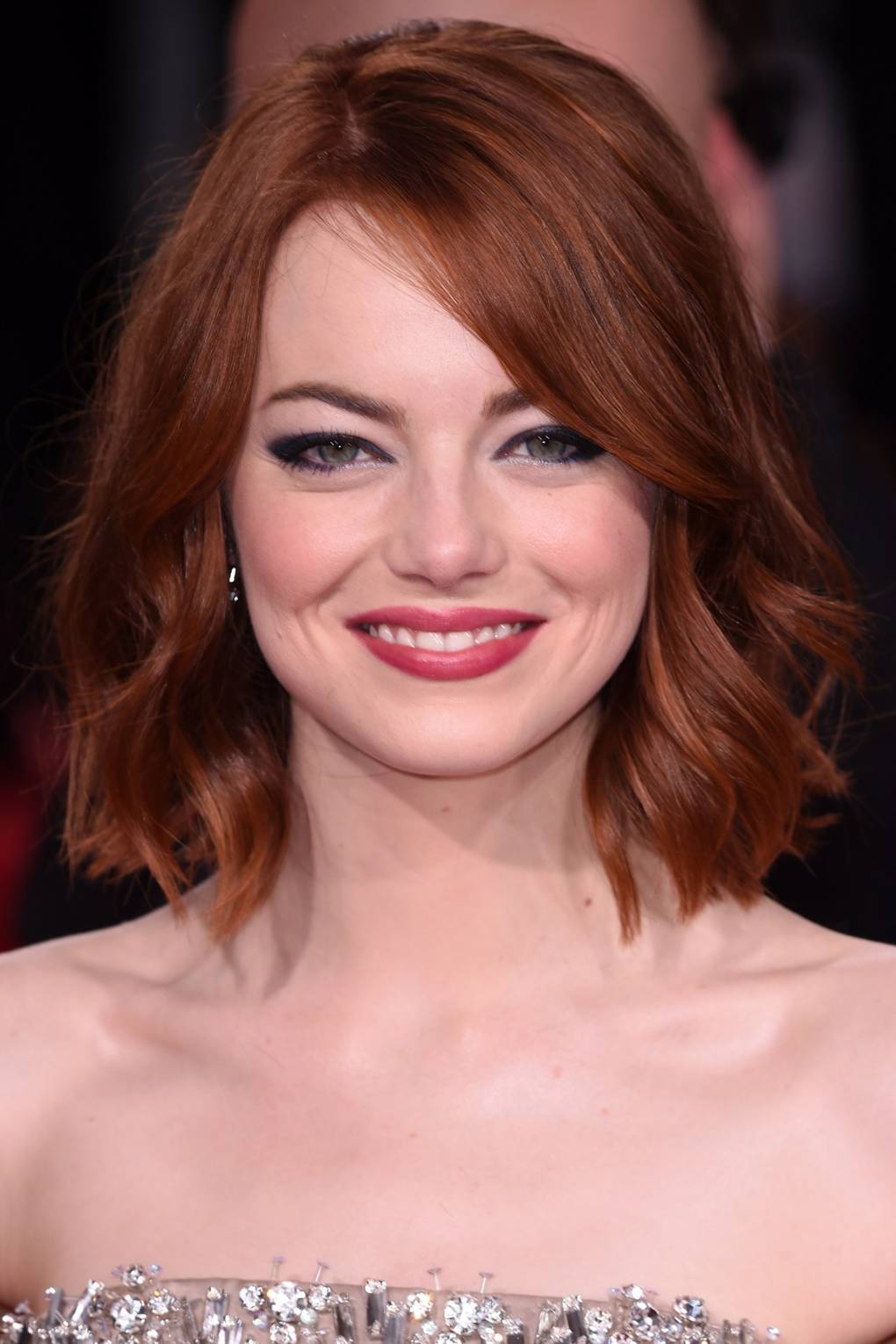 In 2016, Stone darkens her locks to a deep brown.
Winning her latest award for best actress in a comedy or musical in La La Land, Stones returns to a lighter warm toned brown.
Leave a comment